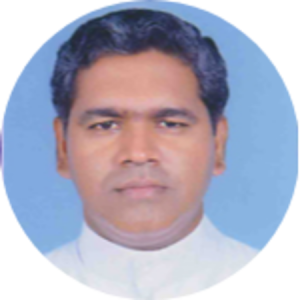 Fr. Dr. Martin Kolambrath,
President, Indian Institute of Christian Studies.IICS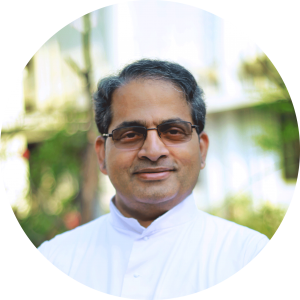 Fr. Dr. Paul Anto Pulikkan,
Director & Visiting Professor, ccsr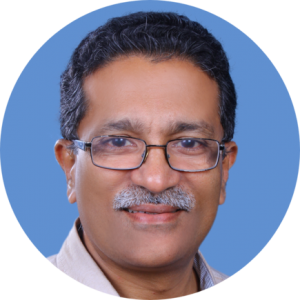 T.J. Martin Thachil
Member,Governing Body,ccsr & Managing Editor, Eastern Journal of Dialogue and Culture,(EJDC)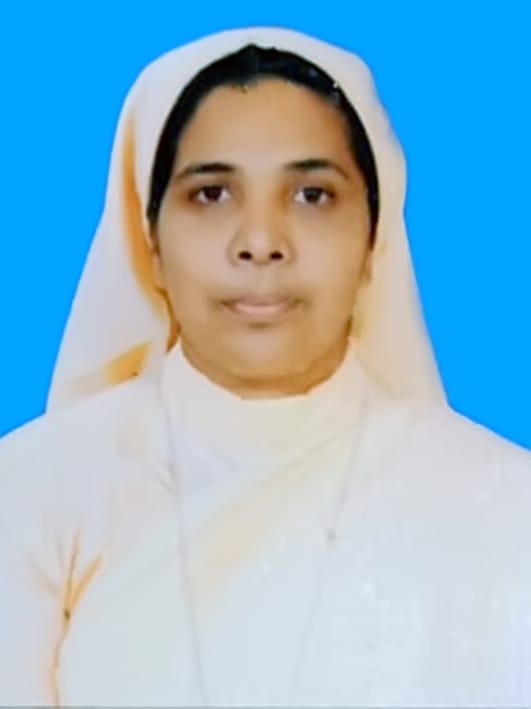 Sr Princy SKD
Office Administrator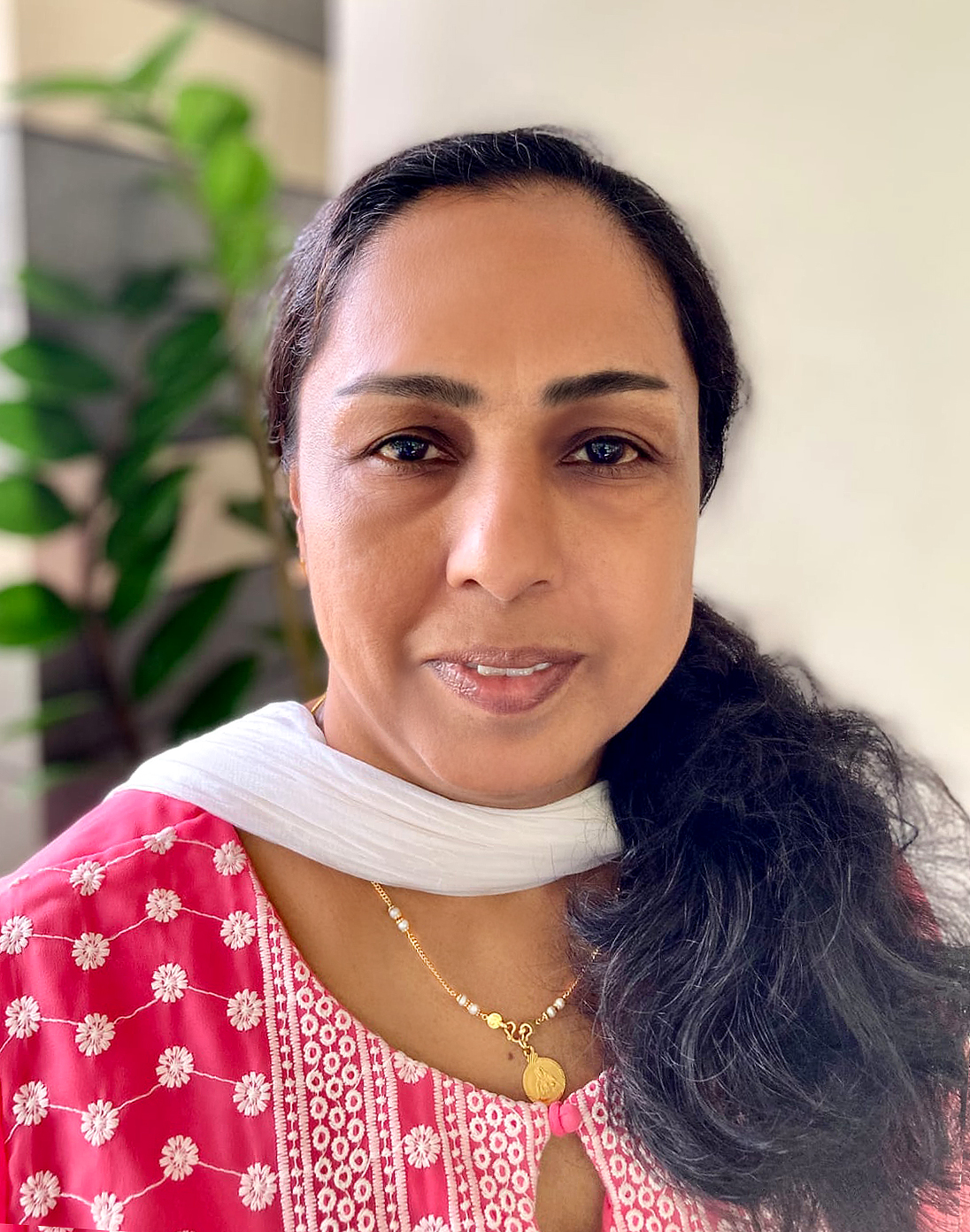 Sony Philip
Senior Office Assistant
Former Visiting Professors
Rev.Dr.Sebastian Papu
Kanjirathinkal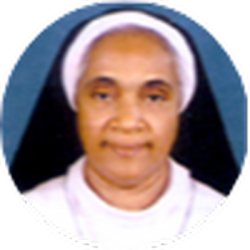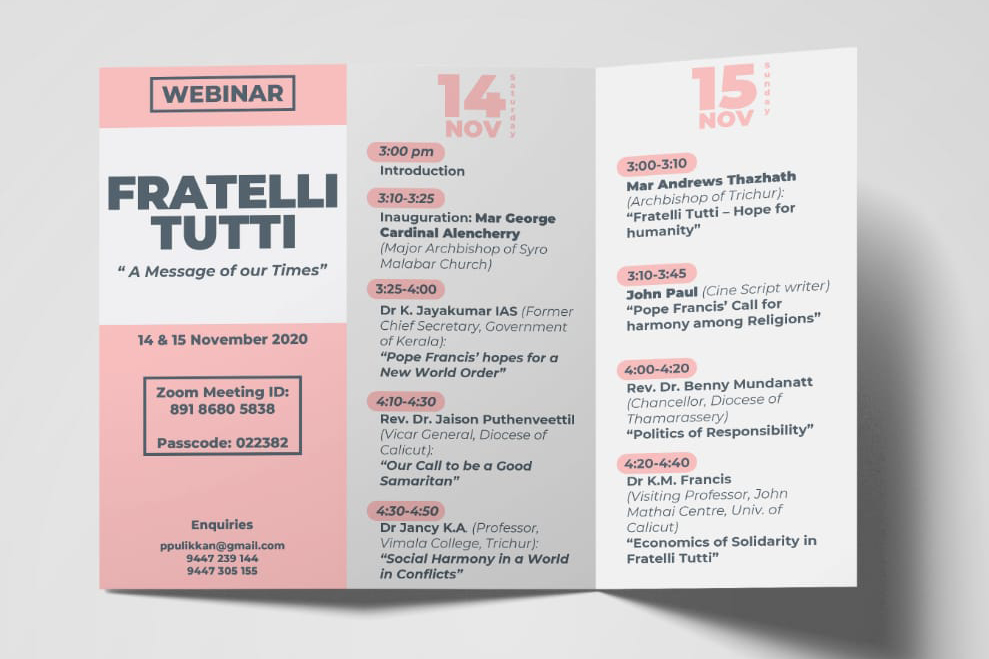 Webinar on Fratelli Tutti, Nov 14 - 15, 2020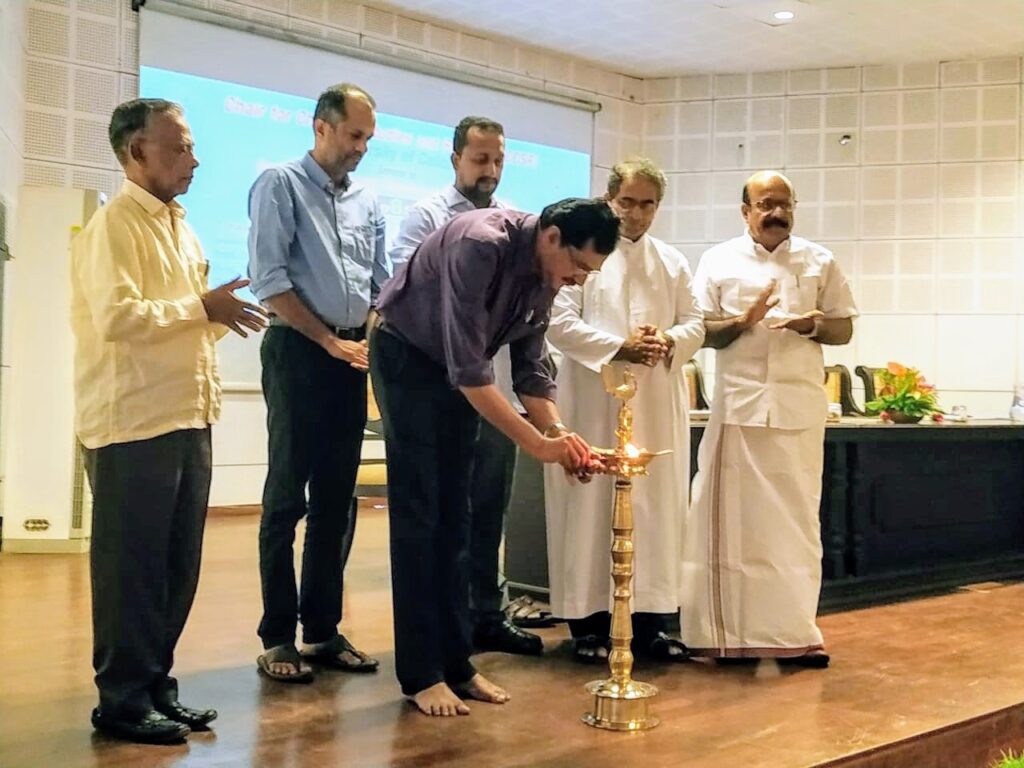 Seminar on Gandhian Vision and Its Relevance for the World Today, Feb 8 2020
Seminar on the New Education Policy July 19, 2019, and 29. 7. 2020, Mar Tony Neelankavil, Auxiliary bishop of Thrissur.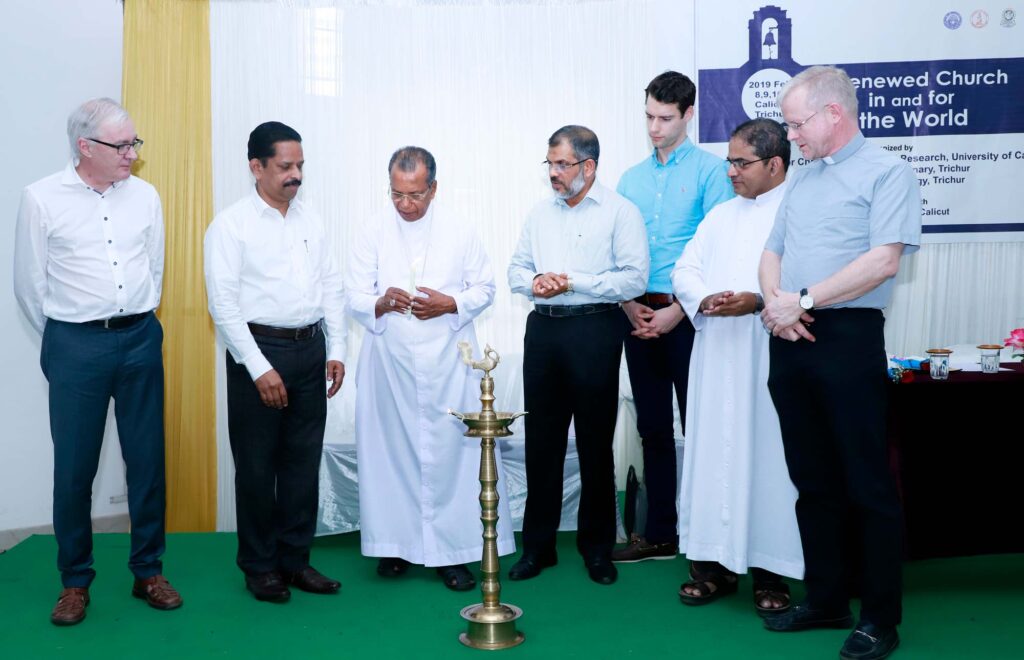 A Renewed Church in and for the World
(Feb 8-10, 2019)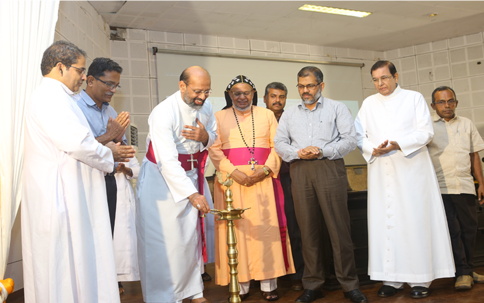 National Seminar - 12.9. 2017, Premarital Counselling and Challenges
National Seminar 12.9. 2017, Premarital Counselling and Challenges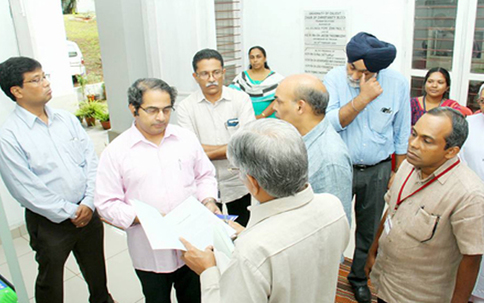 Visit of NAAC Team, 28.7.2016.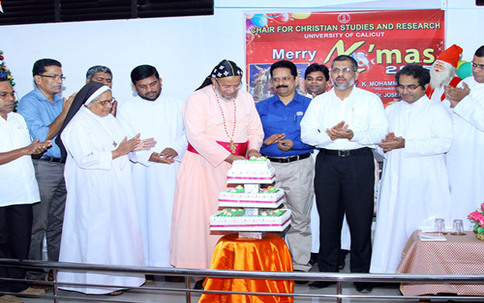 Christmas Celebration 2016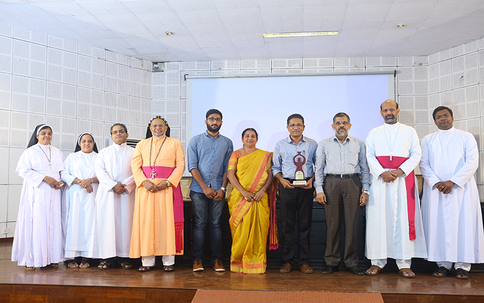 Karmashreshta Award to Sri. Martin Thachil, 12.9.2017
24.10. 2015: a seminar on Laudato Si, a renowned document from Pope Francis on environment. Inauguration: Archbishop Mar Jacob Thoomkuzhy
Inauguration of the New Building: Sri K. C. Joseph, Hon'ble Minister for Cultural Affairs, Govt. of Kerala, 5th December 2015.
CCSR Inaugration 5th December 2015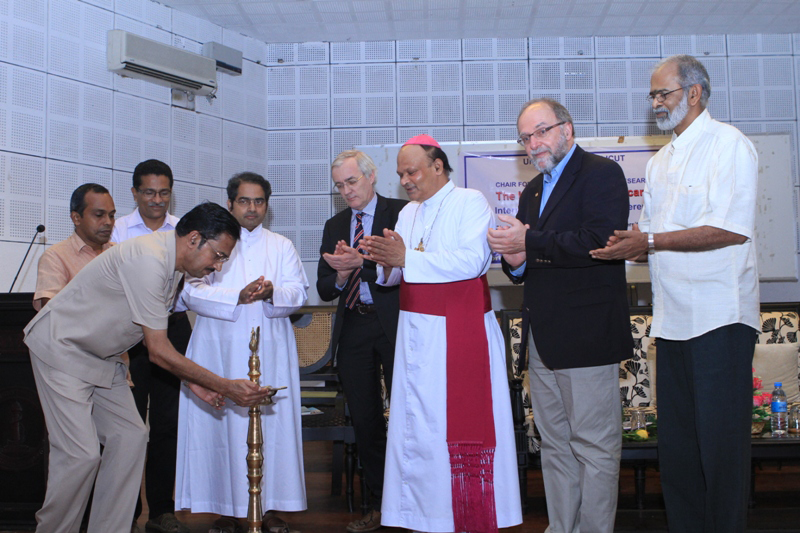 International Conference on Living Legacy of Vatican II, Feb 27, March 1, 2 - 2014.Inauguration. Prof. M. Abdul Salam, Vice Chancellor
The Living Legacy of Vatican II
Prof. Henry F. Schaefer, Big Bang theory, Hawking and God (Univ. of Georgoia, USA). 5.12.2012.
Cardinal George Alenchery inaugurates the Diploma programme of the Chair at Divine Bible College, Muringoor on 24.7.2011
Silver Jubilee of the Chair 1986-2011- Inauguration: Mar Remegios Inchananiyil (Bishop of Thamarassery)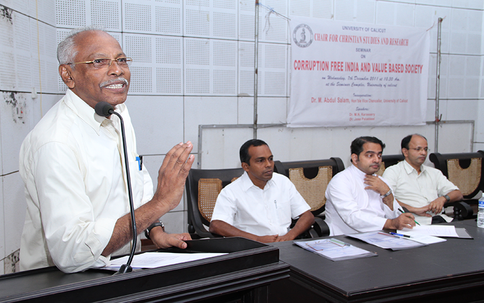 7.12. 2011. Prof. M.N. Karassery and Dr Jose Palakeel: Corruption Free India and Value based society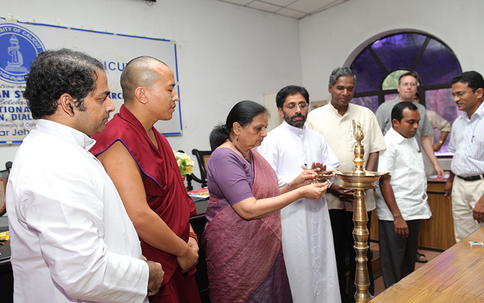 International Conference on Religion, Dialogue, and Society, 3-5 Dec.2010 . Inauguration: Prof. Anwar Jahan Suberi, Vice Chancellor
4.2.2009. Seminar Towards a More Harmonious Society, at Seminar Complex, University of Calicut
Prof. Dr. Susan Roll, the University of St. Paul, Ottawa, Canada, What Catholic Women Theologians are Saying Today.1.8.2009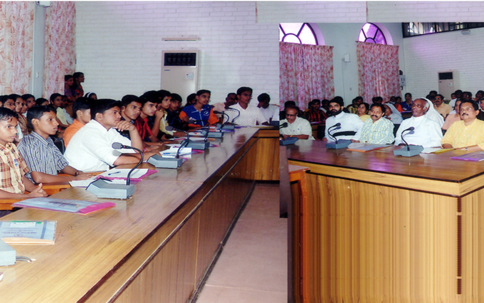 Conference in 2008 Inculturation and Church
The International Conference on Inculturation and Church, Keynote address by Prof. Paul Collins, 4.1.2008
Launching of Eastern Journal of Dialogue and Culture, 4.1.2008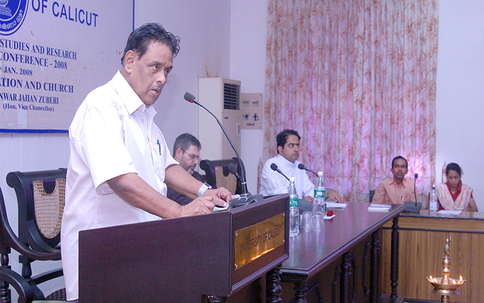 The International Conference on Inculturation and Church, Keynote address by Prof. M.G.S. Narayanan, 4.1.2008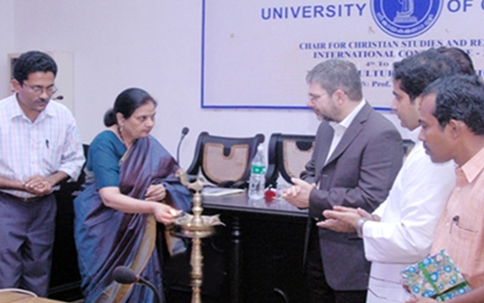 The International Conference on Inculturation and Church Jan 4-6, 2008: Inauguration: Prof. Anwar jahan Suberi, Vice Chancellor
National Seminar: Christian Contribution to Kerala Culture and Society, 30.9.2008 Inaguration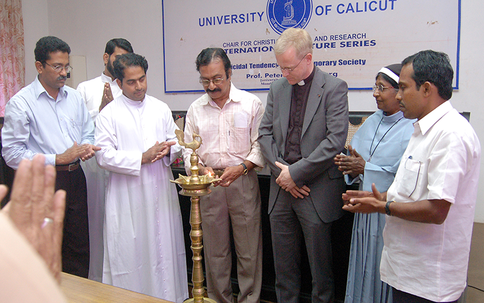 26.2.2007 - Prof. Dr. Peter Schallenburg, The Faculty of Theology, Fulda, Germany: The Suicidal Tendencies and Christian Ethical Perspectives
3.4.2006 - Prof. Dr. Paul M. Collins of the University of Chichester - Inculturation Models for the Church in India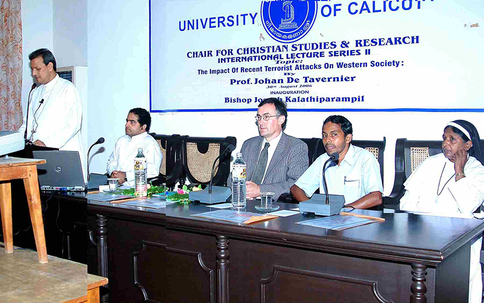 30.8.2006 - Prof. Johan De Tavernier, University of Leuven, Belgium: The Impact of Recent Terrorist Attacks on Western Society and the Response of Christian Ethics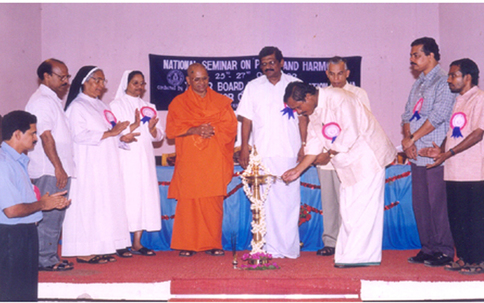 National Seminar on 'Peace and Harmony ( October 25th-27th '2002)